Over 30 years of Overseas Moving and our dedication set us apart from the rest
Mr. Ricky Chng has been in the relocation business for over 30 years. He was a co-founder and Managing Director of Interport (S)Pte Ltd which was established in 1973. It was jointly-owned by Mr. Ricky Chng and Interport Australia Group of Companies.
In July 1984, Ricky Chng acquired part of the Interport Australia and roped in Pickfords UK to acquire the other portion of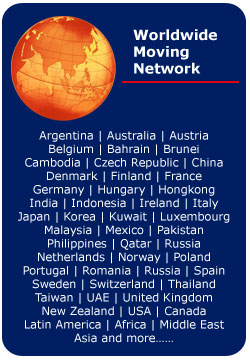 Interport Australia's shares to form Interport Pickfords (S) Pte Ltd. He continued as Managing Director and later founded Allied Pickfords Kuala Lumpur in 1991 and Penang in 1995.
In early 1996, Ricky eventually relinquished his substantial minority shareholding to became a founding partner of Interport Executive Movers (S) Pte Ltd.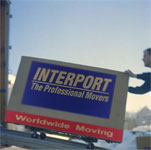 Together with his team, Interport Executive Movers(S) Pte Ltd, was set-up as an independent international moving company in 1996 to offer professional expertise to expatriate families and corporate executives moving internationally with the tremendous support from suppliers, reputable worldwide agents and major corporate accounts.
Today, Interport has grown to become one of the top international moving companies. She is well-known among the expatriate families and corporations for providing personalised services at reasonable prices. When it comes to international moving, what set us apart from our major competitors are our very dedicated and experienced management and professional packers. To provide the highest level of service, Interport focus on 100% international moving which means that the clients will benefit from our professional skills, knowledge and experience. We are well-known for providing high quality services & professional crew, offering professional expertise to expatriate families and corporate executives moving internationally. We count many multinational companies and embassies among our regular customers.
Our investment in the purchase of a large warehouse facility as well as in security and technology further illustrates our commitment to our clients. With our own warehouse facility, we are able to provide secured warehousing, both in climate-controlled and non climate-controlled areas. The technology invested upon allows the entire company to operate efficiently, with our clients as the main beneficiary from these.
At Interport, all company owners – each with over 20 years experience, are working directors who have the skills, expertise, knowledge and are involved in the day-to-day operations to ensure all customers' special requirements are met all the time.