Simply complete the Transit Insurance proposal form provided in the confirmation packet. This proposal form is designed to make it simple for you to complete. All you need to do is to complete your nominated replacement values in the spaces provided and return it signed before the pick up date. Instructions and details of coverage are on the form, so please read them carefully. However, if you feel the proposal form is too restrictive, you may compile a more detailed list that will be attached to this proposal form.
There are two important instructions, we would like to highlight to you.
Under Insurance (co-insurance clause)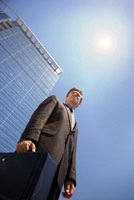 All international insurance companies have co-insurance clause in their polices. If any items are under-insured and a claim arises, then any compensation would be reduced proportionately. It is in your own interest to make every efforts to insure your goods at full replacement value at destination.
High Value Items
High value items valued at over US$500.00 per item or set must be specifically declared and valued. High value items are defined as, but not limited to antique, object of art, carpets, furs, china, crystal, and photographic equipment, collections of records, tapes or pictures.
With our years of experience, we have negotiated the most comprehensive transit insurance coverage to provide all our customers high level of protection. However, please take note that many moving companies offer "Indemnity Cover" which means that in the event of loss or irreparable damage, "Indemnity Cover" will pay claims after deducting allowance for age, condition and wear and tear. The compensation they receive is very much less. With Interport's transit insurance program, you receive full cover for your precious belongings.
Storage Cover
Interport's transit insurance provides up to a reasonable free storage protection at origin and destination, provided the shipment is stored in an enclosed warehouse appointed by Interport. Should your removal require storage of your goods, it is possible to obtain an extension for an additional premium. This ensures your goods are covered during storage period.