| | | |
| --- | --- | --- |
| After traveling thousands of miles across the globe with your family, you would definitely want to settle into the Singapore's lifestyle as soon as possible. Here at Interport, we would like to offer our assistance to help you and your family acclimatizes to Singapore by providing you with a helpful list of contacts. | | |
• Service Apartments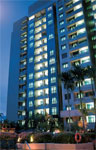 Fraser Suites
Located at River Valley Road, a convenient 8-minute drive away from Orchard Road and the CBD, Fraser Suite has been a prime choice for expatriates due to its location and facilities.
Telephone: +65 6270 0800
Website: http://www.fraserhospitality.com/frasercolln/sgsuites.asp

Great World City
Fully furnished apartments equipped with all the essential comforts of a home, including a fully equipped kitchen. All you need is to move in with your suitcase-no hassles involved! With an onsite shopping centre, it is very convenient for the entire family.
Telephone: +65 6722 7000
Website: http://www.greatworldcity.com.sg/
• Public Transport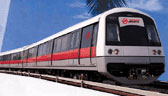 Mass Rapid Transit (MRT)
Singapore has one of the most advanced subway systems in the world. The MRT is a modern, comfortable, efficient and cheap way to explore Singapore. Operation hours are 5:.30am-midnight and the train timetables are posted at each station. Visit the website for further information. http://www.smrt.com.sg/smrt/index.htm


Bus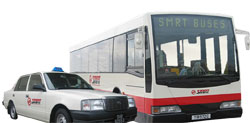 There is a well-developed system of local services run by two main companies. The service is cheap and efficient and operates 6.00am-midnight daily. The following links will be very helpful in assisting you to check on the buses that service your destination.
SMRT: http://www.smrtbuses.com.sg/busguide/guide.asp
SBS: http://www.sbstransit.com.sg/sbstravelguide/index.htm

Taxi
These are numerous and relatively cheap. They can be flagged down from the streets or picked up from taxi stands outside commercial buildings in the city or at the airport. Taxis in Singapore are metered. Bookings can also be made from the various Taxi companies below:
Comfort: +65 6552 1111
Citi Cabs: +65 6552 2222
Sovereign: +65 6552 2828
• Car Rental



There are several car hire companies operating at the airport and hotels. Traffic drives on the left. Road signs are written in English. The speed limit on the expressways in Singapore is 90km/h. If you wish to drive from the moment you arrive at Changi Airport, you would need to proceed to the Car Rental Counters located at Terminal 2.
Avis: +65 6542 8855 http://www.avis.com/
Hertz: +65 6542 5300 https://www.hertz.com/
• Banking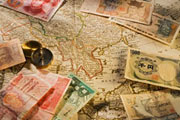 There are more than 140 commercial banks and merchant banks (both local and foreign) in Singapore that offer full banking services. Most banks are opened from 9:30am to 3-4pm on weekdays, and till 11 am or 11:30 am on Saturdays. The following website provides a full listing of the local and foreign banks in Singapore: http://www.mas.gov.sg/frames/directory/index.htm
• Supermarkets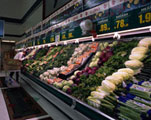 Supermarkets are easily and conveniently located all over the island. Besides the commonly found local products, many supermarkets have specially dedicated corners carrying foreign provisions. The most common supermarkets found island wide are Fairprice and Cold Storage, with online purchasing and delivery available.
Fairprice: http://www.fairprice.com.sg/
Cold Storage: http://www.coldstorage.com.sg
• Cable TV



Currently there is only one company providing Cable TV network, Starhub Cable. You would need to check with Starhub if your residence is equipped with the necessary cables for this service. A wide array of channels are available for your selection, including foreign channels.
Starhub Cable: http://cabletv.starhub.com/eng/landing
• Internet Service Providers

The most important thing for most people nowadays is being able to be connected online. Thus looking for an ISP is one of the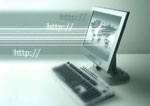 first things which most expats are concerned about. The 3 main ISPs in Singapore have varying packages. It would be best to analyse and select a package that's fits your requirements as most packages have a minimum term contract.
Singtel: http://www.singnet.com/
Starhub: http://www.starhub.com/online/index.jsp
Pacific Net: http://www.pacific.net.sg/
• Mobile Service Providers



The mobile networks operated in Singapore are GSM900 and GSM1800. If you have an existing mobile phone, you may simply purchase a new SIM card to start using your mobile locally or you may choose to purchase a new phone and line. All new phone purchases are usually tied up with a 2 years plan. Network operators include:
Singtel: http://home.singtel.com/consumer/consumer_mobile.asp
MobileOne: http://m1.com.sg/M1/site/M1Corp
Starhub Mobile: http://www.starhub.com/mobile/index.jsp
• International Schools


There are many schools in Singapore to cater for the needs of expatriate children. Many expats choose to send their children to International Schools or schools in Singapore with their own national curriculum and language. Here is a listing of some of the common international schools:
British Tanglin Trust School: http://www.tts.edu.sg/
Australian International School: http://www.ais.com.sg
Overseas Family School: http://www.ofs.edu.sg
Singapore American School: http://www.sas.edu.sg
United World College or S.E.A.: http://www.uwcsea.edu.sg
• Expatriate Clubs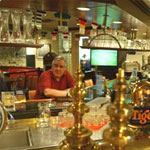 There are a number of Expatriate Clubs & Associations in Singapore serving the cultural and social needs of the different expatriate communities. These clubs also organize various events and celebrations that are unique to the various communities.
Hollandse Club: http://www.hollandseclub.org.sg/
American Club: http://www.amclub.org.sg/
British Club: http://www.britishclub.org.sg/
Swiss Club: http://www.swissclub.org.sg/
Tanglin Club: http://www.tanglinclub.org.sg/
• Health Care

There are very good medical facilities in Singapore, with most hospitals equipped with modern medical equipments and

expertise. Full-fledged private hospitals are equipped to offer general and specialized medical treatments. Expect to pay more for better service.
Mt Elizabeth: http://www.mountelizabeth.com.sg/
Gleneagles: http://www.gleneagles.com.sg/
Mt. Alvernia: http://www.mtalvernia-hospital.org/
Eastshore: http://www.eastshore.com.sg/
Raffles Medical: http://www.raffleshospital.com/
• Veterinarians

With pets being an integral part of the family, it is essential to know where you can bring your pets for their annual vaccinations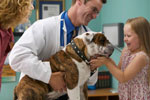 or in case they fall ill. There are many vets island-wide and some of these vets have 24 hours Emergency and Walk-in night clinics. Mt. Pleasant Animal Hospital has clinics island-wide with such services:
Mt. Pleasant Animal Hospital:
232 Whitley Road Tel: 6250 8333
Blk 105, Clementi St. 12, #01-18 Tel: 6776 8858
Blk 151, Serangoon Nth Ave 2, #01-59 Tel: 6287 1190
152 East Coast Road Tel: 6348 6110
• Entertainment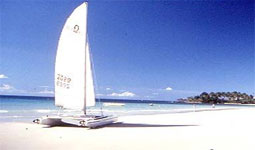 After hours entertainment in Singapore includes going to the movies, concerts at the Singapore Indoor Stadium or to a musical or theatre event at the Esplanade. For the more adventurous, you may choose to spend the weekend away on the Indonesian Island of Bintan for some sea sports or just a round of golf, a 45 minutes ferry ride away.
Golden Village Cinemas: http://www.gv.com.sg/
SISTIC.COM: http://www.sistic.com.sg/
Esplanade Theatres on the Bay: http://www.esplanade.com/
Bintan Resorts: http://www.bintan-resorts.com
Fast Facts
Singapore has a huge network of alumni from the world's leading universities
Singapore is the 4th largest foreign exchange trading centre in the world (EDB)
There are 5,500 foreign publications, journals & magazines in Singapore
Singapore is known to be one of the safest cities in the world
The national flower of Singapore, Vanda Miss Joaquim, was first discovered in 1893 by Agnes Joaquim,an Armenian
Singapore is rated as the country with the least restrictive immigration laws
The quality of life in Singapore has been rated as comparable, if not better, than that in cities like London, New York, Boston and Osaka
English is widely spoken and there is a high level of bilingual capabilities
EMERGENCY & USEFUL INFORMATION
| | | | |
| --- | --- | --- | --- |
| EMERGENCY | | TELECOM | |
| Police | 999 | Local Directory Enquiry | 100 |
| Fire/Ambulance | 995 | International Operators | 104 |
| Non Emergency Ambulance | 1777 | Telephone Fault Reporting | 1608 |
| Police Hotline | 1800 225 0000 | General Post Office | 1605 |
| Electricity Service Centre | 1800 778 6666 | | |
| | | | |
| HOSPITALS - Private | | AIRPORT | |
| East Shore | 6340 8666 | Flight Arrival and Departures | 1800 542 4422 |
| Gleneagles | 6473 2222 | Changi Airport | 6542 1122 |
| Mount Alvernia | 6347 6210 | Seletar Airport | 6481 0017 |
| Mount Elizabeth | 6731 2218 | | |
| Raffles Hospital | 6311 1555 | | |
| Thomson Medical | 6350 8812 | | |
| | | | |
| TAXI COMPANIES | | ENTERTAINMENT | |
| City Cab | 6552 2222 | Ticket Charge | 6296 2929 |
| Comfort Cablink | 6552 1111 | SISTIC | 6348 5555 |
| SMART | 1800 336 8900 | The Esplanade | 6828 8222 |
| | | | |
| FERRY SERVICE | | UTILITIES | |
| Bintan Resort Ferries | 6542 4369 | Water Service | 1800 284 6600 |
| Tanah Merah Ferry Terminal | 6545 2123 | Electricity Service Centre | 1800 778 6666 |
| World Trade Centre | 6271 4866 | Sewerage Service | 1800 282 4336 |
| | | Gas Service | 1800 298 8711 |
| | | | |
| | | | |