IMPORTATION OF USED HOUSEHOLD GOODS & PERSONAL EFFECTS IN SINGAPORE

Customs Duty

Singapore is essentially a free port. The majority of household goods are not subjected to customs duty. Items that are dutiable on import include alcohol beverages , tobacco products and motor vehicles. You need to make a declaration to Singapore Customs, if such goods are brought into Singapore.

Goods and Services Tax (GST)

GST of 5% is applicable for all items imported into Singapore.
Under the GST (Import Relief) Order, household goods articles and personal effects (except liquors, tobacco and motor vehicles)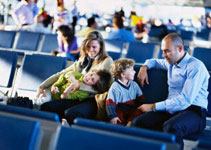 may be imported free of GST(tax), subject to these conditions:
Shipper is changing his place of residence from outside Singapore.
Shipper has obtained employment pass or his company can produce a copy of his employment pass application together with sponsor letter.
Shipper is the owner of the articles and effects imported.
Shipper should import within 6 months of his first arrival in Singapore.
Shipper gives an undertaking not to dispose of the articles and effects within 3 months from the date of importation of such articles and effects.
Note: GST relief is granted to one sea and one air shipment, both must be imported within 6 months.

For returning Singaporeans, they must have resided in a foreign country for not less than 6 months to qualify for GST relief on their used household articles and personal effects.
Documents Required for GST exemption

Shipper should contact our office immediately upon his arrival in Singapore and send to us the required supporting documents to apply GST relief not later than one week of vessel's arrival.
1. For Foreigners
• passport - only the photo page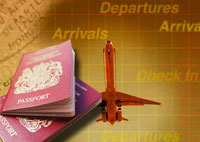 • employment pass
• completed and signed "Declaration of Facts" (provided by Interport)
2. For returning Singaporeans and Permanent Residents
• passport - only the photo page
• completed and signed "Declaration of Facts"
• documentary proof of stay in foreign country for over 6 months
Without these above documents, you can still be allowed to import your shipment of used household goods to Singapore on payment of GST and Customs duty. Please contact our office upon your arrival and prior your shipment.
Intoxicating liquors :



Brandy,whisky,gin, rum, vodka - SGD30.00 per litre
Still wine - SGD9.50 per litre
Sparking wine - SGD13.00 per litre
Beer - SGD3.60 per litre
Note : Prices above excludes GST and is subject to change.
GST relief is not extended to liquors, tobacco products and motor vehicles. Due to high customs duties, it's best discourage the owner from including any liquor in the household shipment. If such items are included, be sure the quantity is kept too reasonable. The owner must declare in the "Declaration of Facts" and provide a detailed list of brand name, number of bottles, alcohol content, bottle size. Alternatively, you may use Interport's Alcohol listing form to complete the details.
If liquors are included, the shipment will usually be subjected to intensive customs inspection . It is recommended that all liquors included be packed together and place at the entrance/door of the container to help speed up the inspection process. A separate relevant Customs permit may be required.
Note : Making an incorrect declaration is an offence under the law.
Import of Motor vehicles into Singapore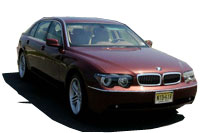 The import of motor vehicle for use in Singapore is subject to high customs duty and tax. You are advised to check with the Land Transport Authority (LTA) at Tel: 1800-2255582 or visit their website @ http://www.lta.gov.sg for their latest requirement before you import your vehicle.
General Guidelines:
You can only import cars that are less than 3 years of age.
The age of a used vehicle is valid from the date of its first registration in a foreign country.
If you cannot ascertain the first registration date of the vehicle, then the age of your vehicle will be deemed to be valid from the first day of its manufacture.
All modifications made to your car must be properly certified, and can only be carried out by the manufacturer or an agent authorized by the manufacturer.
Your car must use unleaded petrol.
Your car must use CFC-free air conditioners.
Your car must pass an inspection at any authorized inspection centres.
Please obtain approval from Interport Executive Movers first before consigning any motor vehicle to Interport Executive Movers.
Video Tapes / Discs (For personal use)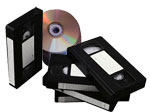 You may include in your shipment of household goods all your recorded tapes, laser disc/films containing Arts and Cultural performances that include Opera, Jazz, Classical, Country, Folk & Instrumental Music, Programmes meant for Children only, Documentaries, Cartoons for children, Training and Educational, Recording of local TV programmes, personal recordings, Sports, Variety, musical and karaoke.
Videos declared for censorship exemption should not violate any laws in Singapore. Please click here for Guidelines on the content that cannot be exempted. If you are in doubt, please check e-mail us at enquiry@interportexecutive.com
Bringing A Pet Along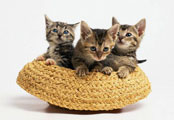 Singapore has laws related to the import of pets. In addition to endangered species, the import of some breeds of dogs is not allowed. Also the type of pets that people are allowed to keep depends on the type of their accommodation. Owners are advised to take into consideration the pet's age and health status as well as the stress of traveling and the climate change before deciding to send the pet to Singapore. This is especially so if the pet is required to be quarantined.
Dogs and cats imported from countries other than Australia, New Zealand, United Kingdom and Ireland will need to be vaccinated against rabies on arrival in Singapore and quarantined for not less than 30 days.
Finally, an import license may be obtained from the Agri-food and Veterinary Authority (AVA) at least two weeks before the date of import. Please contact enquiry@interportexecutive.com if you need any further information.
Controlled and Restricted Items
Certain goods are allowed entry into Singapore only when you produce the import permit or authorisation from the relevant authorities. If you do not have the import permit or authorisation, the item will be detained and referred it to the relevant authority for approval. For information on controlled or restricted items, please check with the relevant authorities below.
Controlled or Restricted Item

Authority

Animals, birds and their by-products
Endangered species of wildlife and their by-products
Meat and meat products
Fish and seafood products
Fruits and vegetables
Traveller's Tips on bringing food or ornamental fish
Agri-food and Veterinary Authority of Singapore
5 Maxwell Road #02/03-00
Tower Block MND Complex
Singapore 069110
Tel: 62221211
Arms and explosives
Bullet-proof clothing
Toy guns, pistols and revolvers
Weapons, kris,
Spears and swords
Singapore Police Force
Licensing Division
391 New Bridge Road #02-701
Police Cantonment Complex Singapore 088762
Tel: 68350000
Films, video and video games
Publications and audio records
Media Development Authority
45 Maxwell Road #07-11/12
URA Centre East Wing
Singapore 069118
Tel: 1800-4785478
Pharmaceuticals & Medicines Poisons

Health Sciences Authority
Centre for Drug Administration
11 Biopolis Way
#11-03 Helios
Singapore 138667
Tel: 68663402

Telecommunication and Radio communication equipment
Toy walkie-talkies
The Infocomm Development Authority of Singapore
8 Temasek Boulevard #14-00
Suntec Tower Three
Singapore 038988
Tel: 62110888