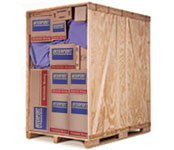 To serve our clients and our overseas partners better, Interport Executive Movers has moved into our own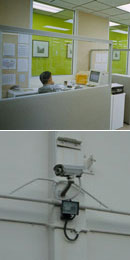 property - a new and modern office & warehouse.
Interport's warehouse, 22,000 sq ft, is well-equipped for international moving and long-term storage. Some re-assuring facilities would include adequate fire protection and 24- hours supervision. This property is fully-owned by Interport Executive Movers (S) Pte Ltd.
Goods will be safely stored in Interport's secure storage facilities, which are managed in compliance with strict quality standards and procedures. Security lock-up rooms for particularly valuable equipment and climate-controlled storage are just some of our facilities available.
Most importantly, Interport Executive Movers is owned and managed by one of the most experienced and dedicated management team in international moving.