The Executive Moving Service for the Moving Executives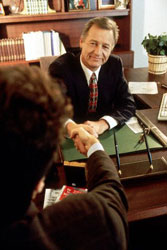 At Inteport, we have developed the Executive Moving Service for the busy Moving Executives. We understand moving can be overwhelming for some, with so many things to juggle all at one time. Many of our customers need to get their home ready quickly, following the delivery. Work and family commitments make this "a must". In response, Interport's Executive Moving Service is designed to restore your home and bring back the comfort and coziness quickly for you and your family.
Range of Interport's Executive Moving Service: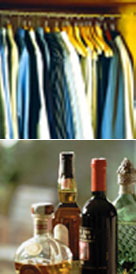 Books are neatly arranged onto bookshelves; crystal, silverware, and family heirlooms are placed into drawers & wall units.
Clothing hung in the wardrobes.
Items are placed into cupboards, including glassware, crockery, cutlery, kitchen items and personal items.
Empty packing cartons stacked, made ready for collection by Interport Executive.
Visit by senior Management to provide personal assistance.
Complimentary gift packages (wine or flowers).
To top it off, should you require, we can even arrange for a maid to come in after we've performed our executive services, to have the entire place cleaned up and ready for your comfort living.
For more information or destination rate for executive service, please email enquiry@interportexecutive.com